At Hafesa Group, we have a job offer for you
Our HAFESA family just keeps on growing,
want to know why?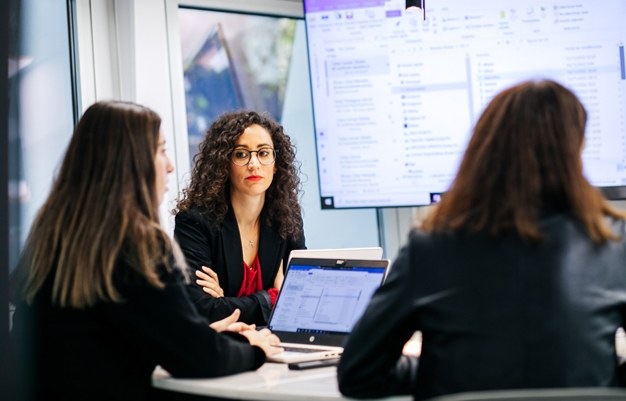 Because for us the people who make up our team are the most important thing. They are the fuel that really moves this great company and they are the ones who get this complex machine working at the start of every day. That's why we take so much care of all aspects relating to our employees, because they are the force that makes us HAFESA.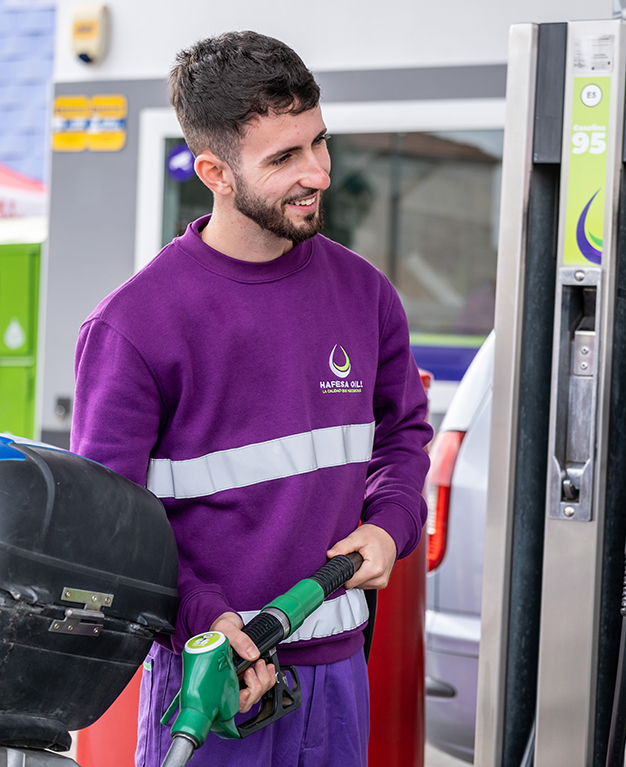 These are some of the many things we do:
We promote a healthy work environment and culture.
They can develop their talent and skills with personalised training and supervision programmes.
We are committed to each employee and facilitate their growth within the company.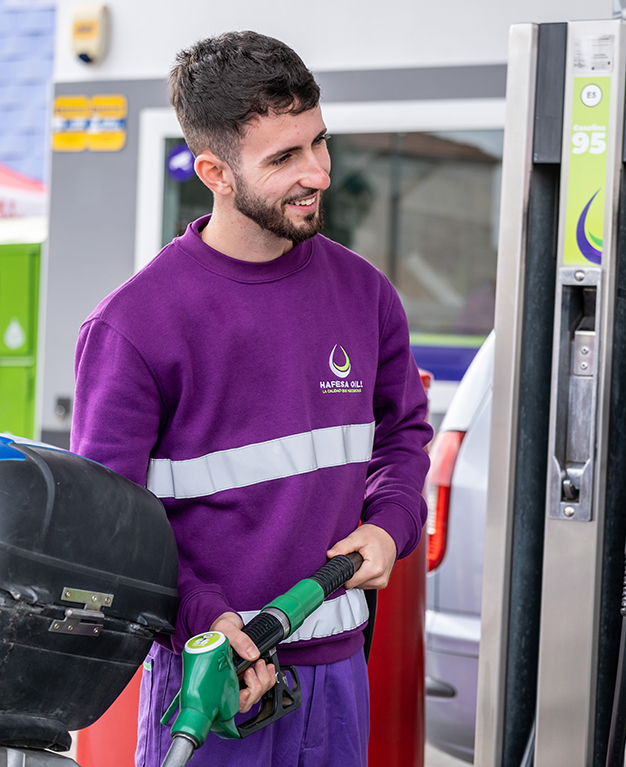 TESTIMONIALS
And it's not us saying so, it's our team:
RAQUEL MOLINA
Management Controller and Analyst
I started at the Hafesa Group in April 2022 as Economic and Financial Controller. I am in charge of controlling accounting deviations, budgeting, reporting abroad and implementing accounting processes. The company environment is very good. The organisation's very keen to learn and many synergies are created. Here, all ideas are welcome and the company has a motto of continuous improvement. Since I joined, I have felt listened to, and although not all the measures I've requested have been implemented, I know they are working on them. I'm passionate about finance and I would like to continue working entirely in the financial area, taking on more responsibility to end up leading a team.
"
OLGA HIPOLITO
Sales Technician
I started at the Hafesa Group in January 2020, almost three years ago. My position is an administrative technician in two areas: the Sales Department and Service Stations. I started out as a salesperson, but now I manage customers and orders in the management programmes and I prepare reports on stocks, purchases, sales and prices, as well as controlling invoicing. I love the work environment there, which is young and very dynamic among all my colleagues. What I like the most about what I do is that it always gives me the opportunity to learn new processes. I want to continue learning and growing to become a great professional in the sector.
"
VERONICA NOVOA
Junior Legal Technician
I have been working at the Hafesa Group as a legal junior since the beginning of June. Since I joined, everyone has helped me adapt to and understand this complex business. Before joining I did not have this knowledge and this view; now I have an overall vision of the fuel industry that I didn't know about before and I deal with all legal problems that can arise. I am increasingly part of big projects and I am acquiring knowledge that's great for my professional training. Personally, I have been able to meet great people. We might say that in the medium term I see myself someone important here.
"
JUAN CARLOS CARNERERO
Accounting Technician
I am part of the administrative and financial team for the storage plants and Hafesa Logística. My team's job is to control all administrative procedures, from invoicing to receipts/payments, as well as other tasks such as treasury control, works budgets, preparation of profit and loss accounts and analysing the company's financial statements. My team's good results are due to the fact that there is total freedom here when it comes to proposing and developing processes. I work every day knowing that I can be involved in any project and have a say. If you have a good attitude, initiative and perseverance, Hafesa is a perfect company for constantly acquiring professional skills.
"
JOB OPPORTUNITIES
Take a look at our vacancies
and join the Hafesa Group!
Sorry, we currently have no vacancies.